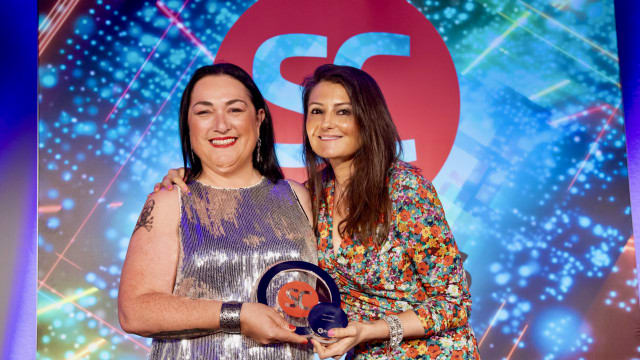 Events
Revealed: SC Awards Winners 2023
The SC Awards were unveiled at a glittering awards ceremony in London on Tuesday
A total of 28 accolades were dished out amid an audience of over 250 people – including 'Editor's Choice' and 'CISO of the Year'.
Jenny Radcliffe – AKA The People Hacker – received the Editor's Choice award for her tireless work in making cybersecurity knowledge accessible to the mainstream, as well as being a genuine role model for women in cyber.
CISO of the Year was awarded to Mary Haigh from BAE Systems. As CISO of Europe's largest defence company, Haigh has a formidable global remit. She is an unrelenting advocate for diversity in cybersecurity founding R.I.S.E, the women in cyber security cross industry mentoring scheme.
SC's VIP judging panel sifted through hundreds of entries for this year's awards. Our dedicated judges, including our chair of judges Richard Starnes, lent hours of their professional expertise and discernment to our accreditation process.
Awards like ours remain essential for allowing talented companies and professionals to benchmark themselves against peers and gain recognition in a crowded market.
For decades SC Awards Europe has sought out and celebrated the best experts in our field. This year's deserving winners reflect the sheer quality of talent and innovation in our industry today.
See the full list of winners here.
Don't forget to download the SC Awards Book of the Night 2023 here.
Congratulations to all – and see you next year!