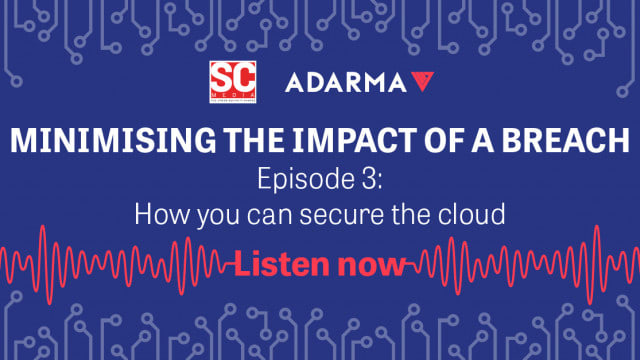 Cloud Security
Special podcast episode 3: how you can secure the cloud
Listen to the third episode in this podcast series with Adarma about how to minimise the impact of a breach.
Welcome to this SC Media podcast, produced in association with Adarma, on cloud security and how to manage it.
Listen as Kathryn Cave, Associate Editor on SC Media UK is joined by three experts on the subject: Harry McLaren, Product Lead for Detection & Response at Adarma, Matthias Maier, Product Marketing Director at Splunk; and Neil Sinclair, National Cyber Lead at Police Digital Security Centre.
The pandemic caused a rapid move to remote working, businesses started using myriad cloud-based services and adopting new practices just to keep functioning. The critical challenge cloud migration presents is visibility: how do organisations establish greater visibility and regain control?
The focus for this discussion is cloud security:
What we should all be looking out for, how we should be doing it
What are the largest security challenges has the panel seen as organisations adapt to moving to the cloud; especially during a time of increased remote working?
Listen to the other episodes in the "how to minimise the impact of a breach" series: