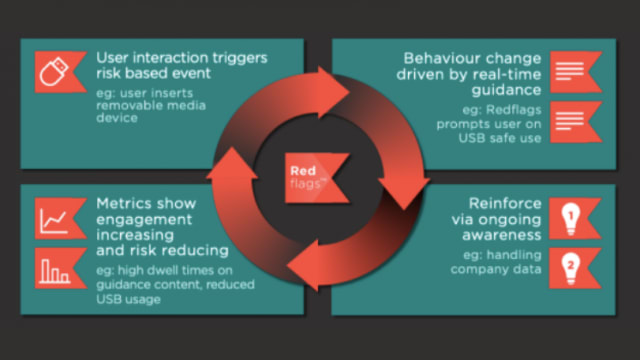 How Think Cyber became an SC Europe 2020 winner
The SC Europe Awards celebrate the companies, products and people that excel in cybersecurity. Here's why the judges thought Think Cyber were worthy winners this year
Think Cyber scooped the award for "Best Professional Training or Certification Programme" at the SC Europe 2020 Awards on 4 June.
We talk to the talent behind the technology, as well as the judges and our editorial team to find out why it came out on top.
What were the judges looking for?
In this category the judges were looking for companies and organisations that provide end-user awareness training and/or certification programmes for those looking to ensure that its employees are knowledgeable and supportive of IT security and risk management plans.
The judges were also on the lookout for organisations that provide programmes for end-user organisations' IT security professionals to help them better address components of their IT security and risk management plans, such as secure coding, vulnerability management and incident response/computer forensics.
Why did Think Cyber win?
The judges were struck by the focus on delivering secure behaviour change, and felt that Redflags offered a genuinely differentiated approach. "Really innovative and so simple it's a wonder we don't see more of this," said our judges about winning entrant Think Cyber's Redflags Real-time security awareness. They described its aim of changing behaviours rather than just training staff as an "interesting concept and approach" and concluded that it is a "great real-time solution – embedding behaviours into everyday life rather than a tick box exercise".
Tony Morbin, SC Media UK, Editor-in-Chief commented: "RedFlags Real-time Security Awareness applies theory and evidence of behavioural science to deliver real-time context-aware guidance at the point the user is at risk. Short, actionable and highly relevant content educates the user – and gentle and timely 'nudges' strengthen knowledge and behaviours."
What does it mean to win the award?
"This is fantastic recognition from experienced Security Practitioners that the Redflags product and approach is the way to meet security awareness challenges and drive secure behaviours," said Tim Ward, CEO and Co-founder of ThinkCyber.
"With Redflags we are creating a new category of real-time or just-in-time security awareness that delivers interventions to drive secure behaviours that are context aware. It's a really important shift away from 'tick box' compliance, towards ongoing and enduring secure behaviour change."
What's next for Think Cyber?
The future is definitely bright for Think Cyber: "We've combined this award win with other recent successes: an Innovate UK grant win and sales recognition, a deployment with TescoBank, to really cement our place as the innovator in the security awareness space", said Tim Ward.
"We are gearing up for a second investment round in the coming months to deliver on our growth plans. On the product side our new portal offers a fantastic view of engagement with awareness content and risky behaviours taking place, so we are really excited to be delivering these additional benefits for our clients."