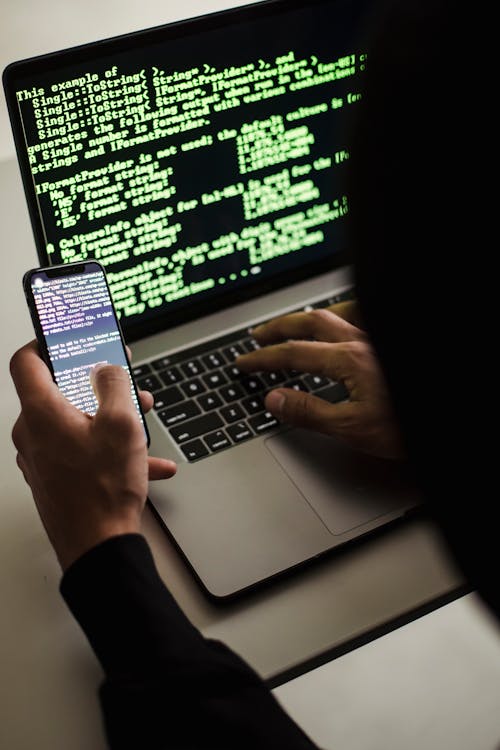 Making detection-and-response a business priority (and how to explain the value to the board)
As part of our Minimising the impact of a breach series with Adarma (see the podcasts here), this session looks at key decisions needed when dealing with a breach and how to limit the consequences of future ones…
Sign up to watch
Data Breach
Following a year of disruption, boards are balancing competing priorities as they help their organisations navigate an era of accelerated change. Aside from managing operational disruption that Covid-19 caused, they must respond to economic, social, regulatory and technological trends – and investor and stakeholder demands aren't disappearing.
Within this, security operations should not be siloed. A breach can cause tremendous business interruption, damage to reputations, fines, loss of customer loyalty and more. Organisations must view decisions around resilience in a business context, driven from board level. And this business level view of threat management is crucial when communicating value and justifying budget
So, during this session we explore how to…
align cybersecurity to your organisation's priorities and communicate on a business level
use tangible outcomes, risk analysis and hard metrics to resonate
understand that processes and the ability to remain operational in the event of a breach need the entire organisation's support and awareness
Find out more about the Minimising the impact of a breach at SC Media UK's / Adarma's podcast series here…
Speakers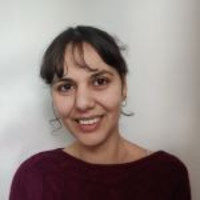 Kathryn Cave
Associate editor
SC Media (host)
share
An error occurred trying to play the stream. Please reload the page and try again.
Close

Cheryl Martin
Head of Security Consulting
Adarma
Cheryl joined Adarma in April 2021 as Head of Security Consulting, keen to work with likeminded individuals towards Adarma's purpose: to make the world a safer place. Cheryl recognised Adarma's pedigree and capabilities placing it in an opportune position to capture the market and grow.
Prior to joining Adarma, Cheryl was the Financial Service Sector Industry lead with Gartner Consulting, as well as Gartner's Consulting Global Inclusion and Diversity lead sitting on the Gartner's Global board of Directors for Women@Gartner.
Cheryl has more than 25 years of experience in IT, Technology and Cyber Security, and has worked across multiple areas in the Financial Services sector, giving her a broad depth of understanding of the evolving and dynamic industry. During her career, she has led on the development of numerous Technology, Risk and Cyber-Security strategies and has implemented complex transformation programmes in large scale risk and compliance for global institutions and supported a number of UK FTSEs 50 organisations during cyber incidents, in addition to projects on Information Security, Data Security, Technology, Business Continuity, Data Privacy, Data Protection and Risk Transformation. She was also seconded for Two years as Global Head of IT Risk for the World's largest bank.

Joel Barnes
Senior Director - EMEA SEs
Tenable
Joel has worked as Senior Director at Tenable for six years, and worked at Tripwire previously for five years as Systems Engineering Manager.

Hala ElGhawi
Regional Business Information Security Risk Manager
International Banking
Hala has more than 13 years of experience in banking industry and is passionate in Risk management, Controls, Information Security, Technology, Business Continuity Management, and IT Governance.
She holds a Master's degree in Quality Management, and the BSc in Management Information Systems, and is certified in PMP (Project Management Professional), ISO 27001 Lead Implementer, COBIT Foundation & COBIT Implementation in addition to having a diploma in Risk Management.

Johan Bjerke
Principal Security Strategist
Splunk
Johan Bjerke is a Principal Security Strategist and Security SME at Splunk working from Stockholm, Sweden. He works with some of the largest customers in EMEA solving problems in security. He is an active contributor to the Splunk and Security communities and is the lead developer for Splunk Security Essentials. Additionally he has created one of the most popular Splunk apps, Splunk App for Web Analytics.

Zeki Turedi
CTO EMEA
CrowdStrike
An influential, tenacious and highly motivated cybersecurity leader with deep experience in Endpoint and Network Cyber Security, as well as extensive Incident Response & Forensic knowledge within Law Enforcement and the private sector. Zeki acts as a trusted advisor and strategist for organisations across Europe, the Middle East and Africa. He focusses on assisting them to lower and manage cyber risk as well as build their cyber maturity and future. At CrowdStrike, Zeki also focusses on technology strategy and innovation reporting into the Worldwide Chief Technology Officer. Zeki's insights and subject matter expertise are frequently shared via media outlets such as the BBC, The Times, LBC, WIRED plus many others. He has also been published on several occasions including the journal on 'Issues in Cybercrime, Security and Digital Forensics'.